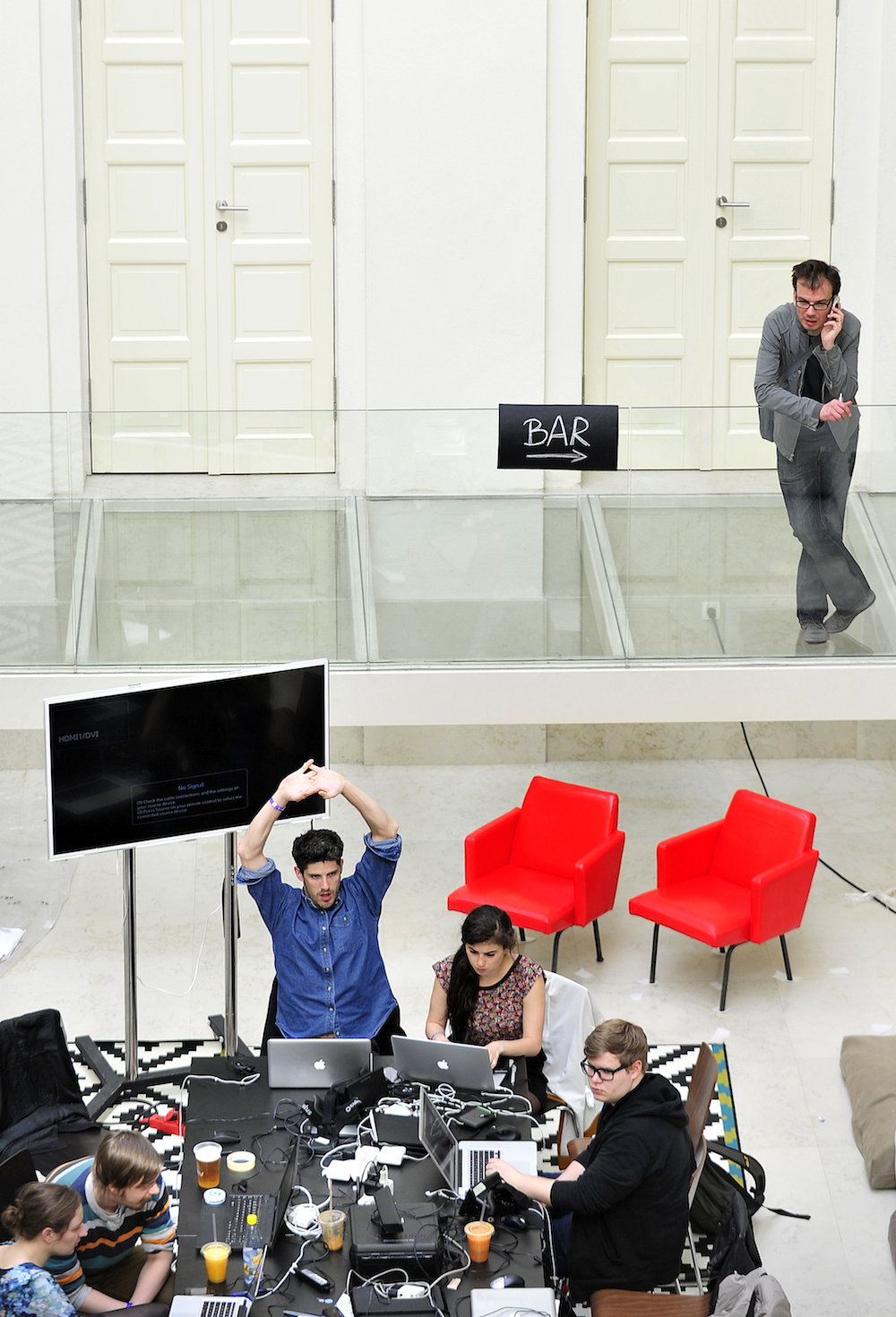 Photo by Bojana Janjic / Resonate 2014
Filip Visnjic is an architect, lecturer and a new media technologist born in Belgrade now living in London. He directs new media projects while also contributing to a number of blogs and magazines about art, design and technology. He is an editor-in-chief at CreativeApplications.Net, editorial director at HOLO Magazine, platform director at FRAMED* and he lectures at a number of universities in the UK.
Filip's central objective has been to facilitate a productive scenius that nurtures creative intersections, exchanges and networks between practitioners in art, media, design and technology. From online and offline publications to live events, Filip's projects have become incubators for a multitude of computational tools, people and organisations, events and people and provided open platforms for dialogue, feedback and response in diverse media.
In 2012, he co-founded Resonate, new educational platform and a festival located in Belgrade, Serbia and co-founded HOLO, magazine about art, science and technology. He is also an acting platform director at FRM, working on the canvas for the art of our generation.
He is actively involved in education, teaching design strategies to both architecture and media design students, encouraging understanding and positioning within the fields of art and architectural history. He has taught at Central St. Martins School of Art and Design, University of Creative Arts, University of Greenwich, University of Westminster and others.
About CreativeApplications.Net:
CreativeApplications.Net (CAN), launched in October 2008 by Filip Visnjic and is one of today's most authoritative digital art blogs. The site tirelessly beat reports innovation across the field and catalogues projects, tools and platforms relevant to the intersection of art, media, and technology. CAN is also known for uncovering and contextualising noteworthy work featured on the festival and gallery circuit, executed within the commercial realm or developed as academic research. Contributions from key artists and theorists such as Casey Reas, Joshua Noble, Jer Thorp, Paul Prudence, Greg J. Smith, Marius Watz, Matt Pearson and Filip's numerous festival involvements and curation engagements are a testament to CAN's vital role within the digital arts world today.
Social:
Twitter 1 2| FFFFound| Flickr| FriendFeed| LinkedIn